Candice Keene is a renowned IFBB Figure Athlete, fitness model, and the proprietor of a high-protein cake company. Her accomplishments are numerous, including 32 IFBB completions and an impressive list of titles and awards.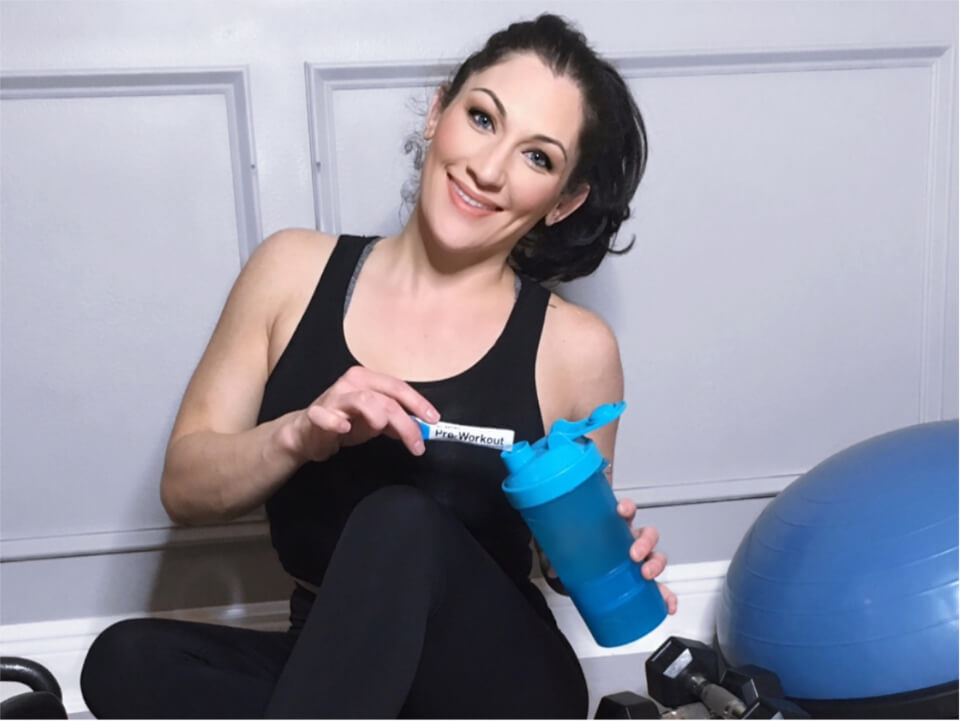 Candice Keene is a name that many bodybuilding enthusiasts are familiar with. She is one of the top female figure competitors in the world, and her journey to the top is nothing short of inspiring. In this article, we'll take a closer look at Candice Keene's biography, including her early life, career, accomplishments, and what sets her apart from other athletes in the industry.
Early life
Candice Keene was born on March 1, 1982, in Dallas, TX, USA. There is no information available about Candice Keene's parents or siblings. She did not develop an interest in fitness and nutrition until around 2005 when she was a student. After discovering a passion for weight training, she began to pursue it more frequently, eventually seeking the help of a coach to take her workouts to the next level.
Under the guidance of her coach, Candice developed new workout routines and started paying closer attention to her diet. With these changes, she began to create a physique worthy of bodybuilding competitions. In 2008, she signed up for her first show, the NPC All South Bodybuilding, Fitness & Figure Championships, and to her surprise, she walked away with first place in the Figure Class and the overall title.
Candice Keene career
Candice's passion for fitness and nutrition started in 2005 when she began to develop an interest in weight training. As her interest grew, she decided to seek help from a coach who helped her develop new workout routines and a structured eating pattern to improve her physique.
In 2008, Candice entered her first bodybuilding show, the NPC All South Bodybuilding, Fitness & Figure Championships, where she won first place in the Figure Class, as well as the overall title. Two weeks later, she won her pro card at the NPC National Bodybuilding & Figure Championship Nationals.
Candice has since become a prominent figure in the world of bodybuilding and fitness, having competed in several prestigious competitions such as the IFBB Olympia and IFBB Arnold Classic. She has also graced the covers of numerous fitness magazines.
In addition to her successful career in bodybuilding, Candice is also the owner and proprietor of a company that specializes in making high-protein cakes. Despite becoming a mother in 2017, Candice continues to train hard and inspire others with her dedication and passion for fitness.
Accomplishments
Competitions
2008 NPC All South Bodybuilding, Fitness & Figure Championships 1st
2008 NPC National Bodybuilding & Figure Championships 1st
2009 IFBB Europa Show of Champions 6th
2009 IFBB New York Pro Figure 12th
2009 IFBB Ft. Lauderdale Pro Fitness & Figure 4th
2010 IFBB Europa Show of Champions 5th
2010 IFBB Fort Lauderdale Pro 3rd
2010 IFBB Kentucky Muscle Pro Figure 3rd
2010 IFBB Olympia 9th
2010 IFBB Jacksonville Pro 1st
2010 IFBB Europa Battle of Champions 1st
2011 IFBB Sheru Classic Asian Grand Prix Pro Bodybuilding & Figure 3rd
2011 IFBB Olympia 4th
2011 IFBB Phoenix Pro 1st
2011 IFBB Jacksonville Pro 2nd
2011 IFBB Optimum Classic Pro Figure & Bikini 1st
2011 IFBB Europa Show of Champions, Orlando 2nd
2011 IFBB Arnold Classic, Ms. International, Fitness International & Figure International 8th
2012 IFBB Arnold Classic Europe 5th
2012 IFBB Sheru Classic 3rd
2012 IFBB Olympia Weekend 3rd
2012 IFBB New York Pro 1st
2012 IFBB Europa Show of Champions Orlando 1st
2012 IFBB Arnold Classic 3rd
2013 IFBB Olympia Weekend 3rd
2013 IFBB New York Pro 1st
2013 IFBB Australian Pro Grand Prix XIII 1st
2013 IFBB Arnold Classic 1st
2014 IFBB Olympia Weekend 2nd
2014 IFBB Australia Pro Grand Prix XIV 1st
2014 IFBB Arnold Classic 1st
2015 IFBB Olympia Weekend 5th
2015 IFBB Arnold Classic Australia 2nd
2015 IFBB Arnold Sports Festival 3rd
Idols and Influences
Keene is a self-motivated individual who derives her drive and determination from her passion for healthy eating and training. Since the age of 17, her main inspiration for bodybuilding has been Figure Pro Monica Brant. Keene also admires Mandy Blank, Jennifer Nicole Lee, and Jamie Eason. Keene refers to Erin Stern as her 'figure sister' as she has inspired Keene since the day they met, and they went on to win their Pro cards together.
Candice Keene social media
Candice Keene has a strong presence on social media, with a significant following on various platforms. Her official Instagram account (@candicekeene) has over 60.7k followers, where she regularly posts updates about her fitness journey, including her workouts and diet. Candice also uses her platform to share motivational messages and interact with her fans.
She also has a Facebook page with over 34k likes, where she shares similar content as her Instagram account, including updates on her competitions, training, and nutrition.
Candice also has a Twitter account @candicekeene with over 31.1k followers, where she shares her thoughts and interacts with her fans. Additionally, she has a YouTube channel, where she posts workout and nutrition videos, as well as other fitness-related content.
Candice Keene Biography

Real name
Candice Keene
birth date
March 1, 1982
Age (as of 2023)
40 years
Place of birth
United States
Profession
body builder
University
–
qualification
graduate

Physical Statistics

Height
in feet inches – 5′ 6" – in centimeters – 168 cm
Weight
in kilograms – 56kg – in pounds – 123 pounds
Hair color
dark brown
eye color
Blue

Candice Keene Family

Father
–
Mother
–
Sister
One
Brother
One

relationship status

Marital status
Married
Who is Candice Keene's husband?
Not known
Children
Dylan
Personal life
Unfortunately, there is no information available about Candice Keene's husband. In January 2017, Keene gave birth to her son named Dylan Thomas Keene. Her personal life is kept private, and she has not shared any details about her marital status or relationships in public. Candice primarily focuses on her career as an athlete, fitness model, and entrepreneur. She continues to inspire and motivate people through her dedication to fitness and healthy living.
Candice Keene Net Worth
There is no exact information available on Candice Keene's net worth but it is estimated to be around $3 million. As a successful IFBB Figure athlete, fitness model, and entrepreneur, it is likely that she has accumulated a substantial amount of wealth over the years. However, it is difficult to determine an exact figure as she has not publicly disclosed her financial information. Candice primarily focuses on her career and continues to inspire and motivate others through her dedication to fitness and healthy living.
Facts About Candice Keene
Candice is an animal lover. She has a cat named Louie.
Candice's diet includes protein shakes, oatmeal, and veggies.
She has maintained a balanced diet and nutritious foods to achieve the results of a pro bodybuilder.