Isabella Guzman is an internet sensational personality who gained limelight in 2013, 2020, 2021 and now in 2023. In reality, she is a murderer and has murdered her mother by stabbing her at least 79 times with a knife. In August 2013, Isabella Guzman murdered her mother, Yun Mi Hoy, while they were inside the same house in Colorado. She had to attend various court trials and eventually went famous or viral because of her bizarre attitude in front of the camera.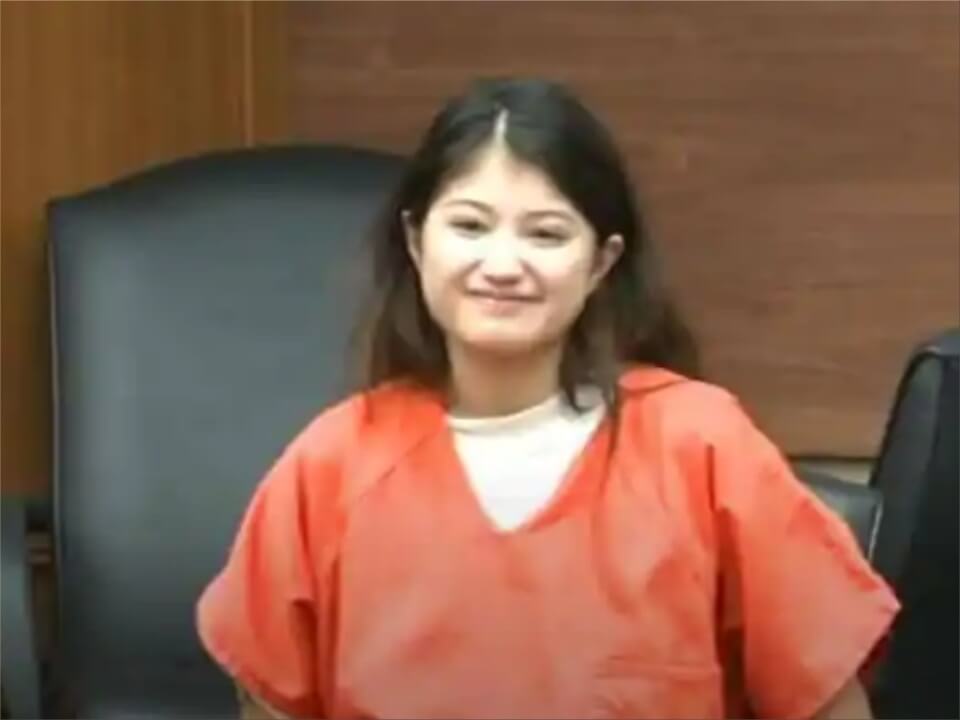 As per the real news, Isabella Guzman stabbed her mother to death, and seven years later, she became an internet sensation. She was 18 years old when she stabbed her mother. Even her family members can't believe that their child had done such a thing. However, the family still describe her as a sweet and kind-hearted personality.
Isabella Guzman Wiki
Isabella Guzman was bon on 1st June 1995 and she is 28 years old. She had behavioural issues since childhood. Her biological parents lived separately, and her mother [after seeing the misbehaving Isabella] sent her to her father, Robert Guzman. At that time, Isabella was only seven years old.
Isabella Guzman could not stay with her father and eventually moved back to her mother's house. Soon, she dropped her high school, and in August 2013, the mother-daughter started having deteriorated relationship. Isabella had her stepfather, Ryan Hoy, with whom she was not having a good bond like father-daughter.
Then on 27th August 2013, the stepfather and daughter fought disrespectful arguments, ending with Isabella spitting on her mother's face. According to CBS4 Denver, Ryan Hoy received an email from Isabella the next morning, which was written, "You will pay…"
The stepfather, Mr Hoy, got terrified and called the police. The police reached their house and talked in the afternoon. The police also explained to Isabella that her mother could legally kick her out of the house if she did not respect her and follow her rules.
On the other hand, Mr Hoy called Isabella's biological father, Robert Guzman and asked him to come to the house and talk to her. The same day, Robert arrived at the house in the evening, and the two gents sat down in the backyard, discussing Isabella's behaviour.
The Murder Night
On the night of 28th August 2013, Yun Mi Hoy arrived at the house from work and said she would go for the shower upstairs. Soon, there were screams and loud noises for help from inside the bathroom upstairs. Ryan Roy reached upstairs and saw Isabella Guzman slamming or shutting the bathroom door. Guzman locked the door and did not allow Roy to get inside. After getting the hint of what had happened inside the door, Roy called 911.
When the bathroom door was opened, Yun Mi Hoy was lying naked on the floor with blood and stab wounds. Roy tried to wake her up, but she was already dead. After investigation, the police found that Mrs Hoy was stabbed around 79 times in the neck, head and torso. Isabella, who fled the scene during the time, was found to be in the garage the next afternoon. She was still covered in her mother's blood.
Isabella Guzman Biography

Real Name
Isabella Guzman
Birth Date
June 1995
Age (as of 2023)
28 Years
Birth Place
United States
Profession
–
College
–
Qualification
Graduate

Physical Statistics

Height
in feet inches – 5' 6" – in Centimeters – 168 cm
Weight
in Kilograms – 53 kg – in Pounds – 116 lbs
Hair Color
Black
Eye Color
Black

Isabella Guzman Family

Father
Robert Guzman
Mother
Yun Mi Hoy
Sister
–
Brother
–

Relationship Status

Marital Status
Single
Affair
No
Who is Isabella Guzman's boyfriend?
None
Isabella Guzman Trials
Isabella had to go through various court trials, and then in 2020, a TikTok user began posting the videos leaked from the trial in 2013. People even started reacting to her actions and others noticed that she had intimating expressions in front of the camera inside the courtroom.
Even the commentators said she looked beautiful in her odd expression and the smile in front of the camera. Some said she must have had a good reason to kill her mother. The video from the courtroom quickly gained two million views, and people began having a fan page for Guzman on Facebook and Instagram.
Where is Isabella Now?
Isabella Guzman has been in a mental health facility for over seven years, but since she released her video in 2020, she cried out and said she wanted to leave this place and re-enter the world. While being available in an interview conducted through a computer camera, she revealed that she was not in herself while she murdered her mother but had now restored her complete health.