Victor Conte is a former bassist with Tower of Power who will be the center of attraction in Netflix's Untold: Hall of Shame. He is the founder and president of Bay Area Laboratory Co-operative (BALCO), a sports nutrition center in California.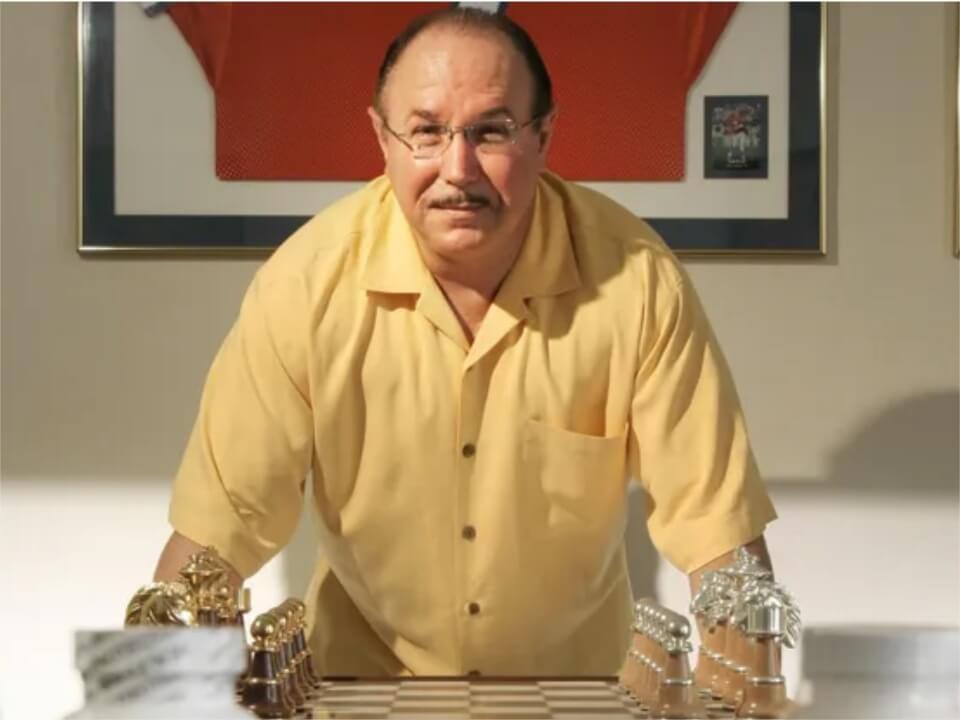 Conte had to go to jail in 2005 and spent a period making steroids and having a case of money laundering. He is operating another company, Scientific Nutrition for Advanced Conditioning (SNAC Nutrition), providing sports training and boxing supplements.
Early Life
Victor Conte was born in 1950 in Fresno, California, to his parents, Shirley and Victor Conte Sr. The family is of Italian descent, with three children; Victor Conte is the eldest. He received his education from McLane High School and then went to Fresno City College.
However, he dropped off college in 1969 after he was convinced by his cousin, musician Bruce Conte, who told him to join the band Common Ground as a bass player. Then in 1970, he left common ground and joined the band Pure Food and Drug Act.
He was then named "Walking Fish" because he would perform on the stage while moving from one place to another. After that, he left the Pure Food and Drug Act before 1977 and joined the Tower of Power from 1977 to 1979, where he started playing the bass guitar. He worked with other personalities like pianist Herbie Hancock and violinist Sugarcane Harris during that period.
Victor Conte Career
In 1984, Victor founded the Bay Area Laboratory Co-operative (BALCO), a sports nutrition center in Millbrae, California. The company was later relocated to Burlingame, California. Victor opened a new company in 2011 called Scientific Nutrition for Advanced Conditioning (SNAC Nutrition), based in San Carlos, California.
The company aimed to distribute the supplements to boxing and sports training personalities. After that, SNAC Nutrition worked with various other characters like boxers Zab Judah, Andre Berto, Nonito Donaire, and Andre Ward.
Controversy
He was blamed for developing the banned steroid tetrahydrogestrinone (THG) with the help of the bodybuilding chemist Patrick Arnold. After collecting the evidence and having a word with prosecutors, it was revealed that in July 2005, Victor was involved in distributing steroids [one count of the case] and laundering the portion of the check [second count of the case].
Eventually, he was sentenced to jail in October for around four months and was sent for house arrest for another four months. Today, Victor is in jail for his crimes and the scandal he committed.
Author
Game of Shadows: Barry Bonds, BALCO, and the Steroids Scandal, made for the professional sports industry, was published in 2006. The book included controversies, details, information, and court cases. In 2008, Conte produced the book BALCO: The Straight Dope on Barry Bonds, Marion, and What We Can Do to Save Sports, which he co-wrote with another personality, Nathan Jendrick.
But because of the defamation litigation, the book's publisher delayed the publication date. The publisher, boxer Shane Mosley, made the litigation, which was later dropped. But again, no other publisher had the book's publication, and the book still needs to be published as of 2017.
Victor Conte Biography

Real Name
Victor Conte
Birth Date
1950
Age (as of 2023)
73 Years
Birth Place
Fresno, California, United States
Profession
Bassist
College
Fresno City College
Qualification
Graduate

Physical Statistics

Height
in feet inches – 5' 7" – in Centimeters – 170 cm
Weight
in Kilograms – 85 kg – in Pounds – 187 lbs
Hair Color
Brown
Eye Color
Brown

Victor Conte Family

Father
Victor Conte Sr.
Mother
Shirley
Sister
Veronica Conte, Alicia Conte, Kisha Conte
Brother
–

Relationship Status

Marital Status
Divorced
Who is Victor Conte's wife?
Audrey Conte
Children
Two
Personal Life
Victor Conte was a married personality and married Audrey Conte for eight years. From this marriage, they were blessed with three daughters. The eldest daughter Kisha witnessed in court that her parents had been separated for around ten years.
Victor Conte Social Media
Victor is available on Twitter and regularly posts news related to sports. He is available with the handle name – @VictorConte, where he highlights in his bio that he is the founder of drugs like ZMA, ZMA-5, and other sports nutrition.
He has 16.3K followers even after having felony charges and being involved in various court cases. Victor is also available on LinkedIn, where, around one year before, he had an opening for the performance nutrition operation assistant position.
Victor Conte Net Worth
Conte has a running company by the name SNAC Nutrition. He is getting a lot of money from his work and the company he established around 2011. Victor Conte claimed that his company BALCO Laboratories never dabbled in illegal performances of drugs for around 16 years. By about 2000, Victor went to the dark side and became the go-to guy for athletes. He became the kind of personality to search for steroids, fame, and world records.