Yoav Gallant is an Israeli politician and a Minister of Defense by profession. In the past, he served as a Minister of Construction from 2015 to 2019. Later he took on Minister of Aliyah & Integration from 2019 to 2020 and Minister of Education from 2020 to 2021. When he entered politics in January 2015, he joined the new Kulanu Party. By the end of 2018, he joined Likud.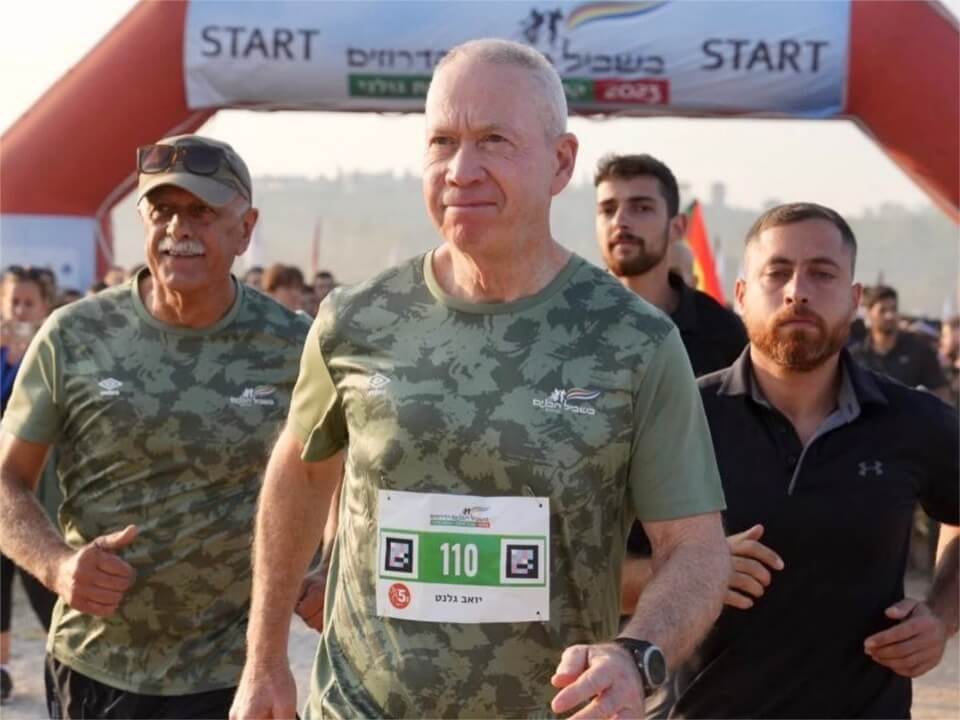 Early Life
Yoav Gallant was born on 8th November 1958 in Jaffa to Polish Jewish immigrants. Fruma is his mother while Michael is his father. His mother, Fruma was a Holocaust survivor as a child and she arrived in Israel in 1948. She worked as a nurse by profession.
His father fought Nazis as a partisan in the forest of Ukraine and Belarus and then came to Israel in 1948. He served in a position in the Givati Brigade in the Arab–Israeli War of 1948. Yoav Gallant got his name after his father participated in Operation Yoav and fought as a brave soldier breaking into the fort at Iraq Suwaydan.
That time, Michael and his wife gave birth to a son, who was named Yoav Gallant. Yoav was young when he along with his family moved to Givatayim, where he had his education at David Kalai High School. And then received a degree in BA in Business and Finance Management from the University of Haifa.
Yoav Gallant Career
Military Career
Yoav began his professional career in 1977 when he served as a naval commando in Shayetet 13. Then in the 1980s, after six years of active service, he moved to Alaska and there, he was appointed as a lumberjack. After that, he returned to the Navy and worked for the missile boat as the deputy commander and again joined Shayetet 13.
Yoav Gallant was appointed as the commando of Shayetet 13 by then-navy commander Ami Ayalon, however, he was supposed to get the position in 1994. In 1993, Yoav took up the command of the Menashe Territorial Brigade of the West Bank Division.
Politics Career
In August 2010, Minister of Defense Ehud Barak presented the candidacy of Gallant for the position of IDF's 20th Chief of Staff. Then in September 2010, he was nominated to be the next chief of staff. Then Prime Minister Benjamin Netanyahu said that the upcoming chief of staff has proven himself during his 33 years of service in the military at the IDF's frontlines.
On 9th October 2023, The Minister of Defence, Yoav Gallant, announced, "There will be no food, no water, no electricity, no fuel…Everything is closed….. We are the fighting animals and we are acting accordingly…." it is happening because of the ongoing invasion of Hamas militants and Gaza-Israel conflict.
Yoav Gallant Biography

Real Name
Yoav Gallant
Birth Date
8 November 1958
Age (as of 2023)
64 Years
Birth Place
Jaffa, Tel Aviv-Yafo, Israel
Profession
Minister of Defence of Israel
College
Harvard Business School, University of Haifa
Qualification
Graduate

Physical Statistics

Height
in feet inches – 5' 9" – in Centimeters – 175 cm
Weight
in Kilograms – 80 kg – in Pounds – 176 lbs
Hair Color
Dark Brown
Eye Color
Dark Brown

Yoav Gallant Family

Father
Michael Galant
Mother
Fruma Galant
Sister
–
Brother
–

Relationship Status

Marital Status
Married
Who is Yoav Gallant's wife?
Claudine Gallant
Children
Three (Mi-chael, Or, Guy)
Personal Life
Yoav Gallant married Claudine Gallant and they are living happily in Moshav Amikam. His wife worked as an IDF lieutenant colonel but now managing only family responsibilities after retirement. The pair are raising together a son and two daughters.
Yoav Gallant Social Media
On Twitter, Yoav Gallant is highly active and goes by the handle name – יואב גלנט – Yoav Gallant (@yoavgallant), where he recently had comments over the ongoing Israel-Hamas conflict and the effects on Gaza City. He said that whatever will be consequences, Hamas – the political and militant group of Gaza— would be responsible for that.
On Facebook [יואב גלנט – Yoav Gallant] he has gathered around 1 lakh likes and 1.1 lakh followers. On Facebook, he had an announcement about the ongoing Israel and Gaza conflict and the invasion of Hamas. He announced that there would be a complete siege of Gaza from the Israeli side and added, "…..We humans fight animals, and act accordingly….."
On YouTube, he has around 32 videos and 162 subscribers and goes by the handle name – יואב גלנט – Yoav Gallant @-yoavgallant986, where he has posted most of his videos and speeches belonging to 2018 or 2019.
On Instagram, he is available with a verified name – yoav.gallant, where he has 30.2K followers. Till now, he has only six following members on Instagram, and out of those six members, two are verified names and belong to Israel itself.
Yoav Gallant Net Worth
Yoav Gallant belongs to a high-security position. He has not disclosed his salary or net worth in public or in front of the camera. Because of the protection and security from the common people, he has shielded himself from such questions.
Also, there is no description of his net worth on any of the official websites or any other website. Additionally, he has not revealed anything concerning his family life including his wife, children, children's ongoing career details, etc.