After almost two years of relationship, Kendall Jenner and Devin Booker put an end to their courtship, as confirmed by a source close to the now ex-couple for the website Entertainment Tonight.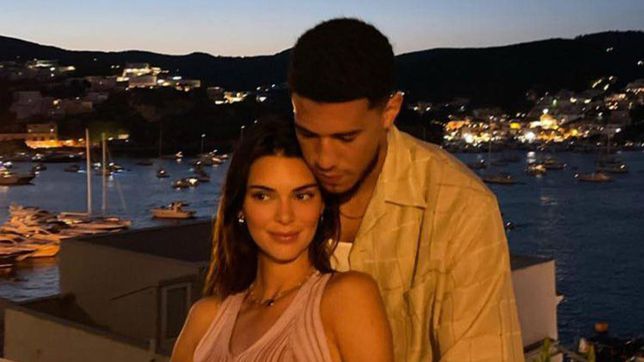 Rumors of a possible breakup started a couple of weeks ago when the model and the player of the phoenix suns they stopped being seen together in public. Furthermore, the past On June 12 they would celebrate their second anniversary as a couple and neither expressed themselves about it. The breakup occurred because both were on "separate ways".
"Kendall feels that they are already on separate paths", expressed one of the sources for the aforementioned medium, while another reaffirmed the statement, pointing out that "The two had had discussions about their future and were not on the same page."
Will there be reconciliation?
As the source confirmed the breakup, He also made it clear that both have left the door open for a possible reconciliation, which means that They would only be giving each other time and it would not be a definitive break.
for now, none of the celebrities involved have spoken about it.
The relationship between Kendall Jenner and Devin Booker
The socialite, 26, and the basketball player, 25, were first romantically linked in March 2020, when Jenner broke confinement to run away to Booker's home in Sedona, Arizona.
From that moment, The model and the NBA player had been caught exchanging romantic messages through social networks and having romantic getaways on the beaches of California.
The couple made their courtship official until Valentine's Day 2021, and then announce that the relationship began in June 2020.