During a Blink 182 concert, Kourtney Kardashian grabbed everyone's attention by displaying a sign that read "Travis, I'm Pregnant," revealing her exciting news.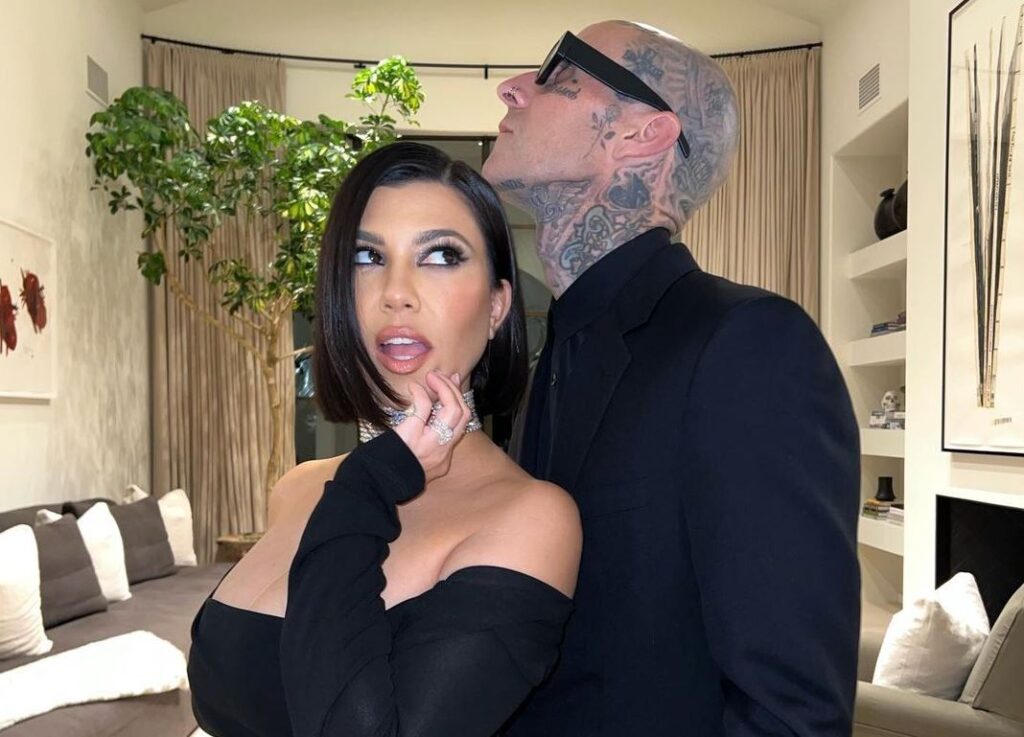 In the world of celebrity gossip and entertainment, the latest news is bound to make waves. The iconic Kourtney Kardashian, well-known for her appearances on the reality show "Keeping Up with the Kardashians," is expecting a baby with her partner, Travis Barker. This delightful news has sent shockwaves through the media and has fans buzzing with excitement. Let's delve into the details of this thrilling development.
Kourtney Kardashian's Joyful Pregnancy
After months of speculation, Kourtney Kardashian has officially confirmed her pregnancy. This joyful news comes as a wonderful surprise to her legion of fans and followers. Kourtney, a renowned entrepreneur and television personality, has always embraced motherhood with open arms. This will be her fourth child, adding to her loving family.
In her Instagram Story, the reality star provided additional details about the night. A post from her longtime friend, Simon Huck, showcased Barker joining Kardashian in the audience after the announcement, giving a glimpse of the special moment.
The Proud Father: Travis Barker
Travis Barker, the talented musician and member of the popular rock band Blink-182, is beaming with pride as he prepares to become a father once again. Known for his incredible drumming skills and captivating stage presence, Barker has found love and happiness with Kourtney Kardashian. The couple's relationship has garnered immense attention, and their journey into parenthood together is eagerly anticipated.
Love, Support, and Excitement from Fans
As news of Kourtney Kardashian's pregnancy spreads, fans from around the world are showering her with love, support, and excitement. Social media platforms are buzzing with well-wishes and congratulations for the expectant parents. The couple's admirers are eagerly waiting for glimpses of the growing baby bump and updates on the pregnancy journey.
A Growing Kardashian Family
Kourtney Kardashian's expanding family is a testament to the joy that children bring. With this new addition, the Kardashian clan continues to grow, creating a vibrant tapestry of love, laughter, and unity. Kourtney's siblings, including Kim Kardashian and Khloe Kardashian, have already experienced the joys of motherhood, and now Kourtney is embarking on this beautiful journey once again.