Tomie dePaola was an American writer and illustrator who created more than 270 children's books such as Strega Nona. He died on March 30, 2020, at the age of 85. He was born on September 15, 1934, in Meriden, Connecticut, and grew up during the Second World War crisis. In 2011 he received the Children's Literature Legacy Award for his lifelong contribution to American children's literature.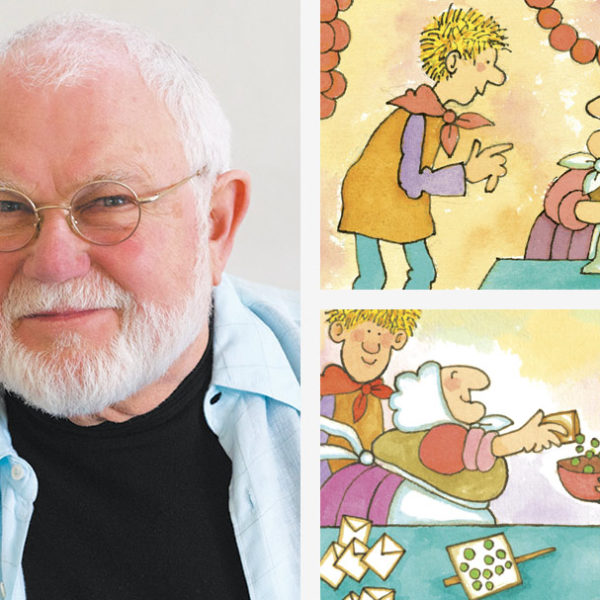 Early Life
DePaola was born in Meriden, Connecticut, the son of Joseph and Florence DePaola into a family with Irish and Italian heritage. He had a brother, Joseph (nicknamed Buddy), and two sisters, Judie and Maureen. His book The Baby Sister is about the birth of Maureen.
He ascribes to his parents that they cultivated his love for books and made him a reader at a young age. When he was only four years old, he told people that he wanted to become an artist: "I will become an artist. I will write stories and draw pictures for books, and I will sing and dance on stage." He was a stubborn boy who didn't change his decision for a split second and only aimed at the artist profession.
After high school, Tomie studied art at the Pratt Institute in Brooklyn and graduated with a Bachelor of Fine Arts in 1956.
DePaola taught art outside of Boston from 1962 to 1966 at Newton College of the Sacred Heart and then moved to California, where he taught at San Francisco College for women from 1967 to 1970. He obtained a Master of Fine Arts from the California College of Arts and Crafts in 1969 and a doctoral equivalent from Lone Mountain College in San Francisco. DePaola moved to New England in the 1970s and taught art at Chamberlayne Junior College in Boston from 1972 to 1973. From 1973 to 1976 Tomie dePaola worked as an associate professor, designer and technical director at Colby-Sawyer College in New London, New Hampshire in the language and theater department, and as an author, set designer and costume designer for the children's theater project. From 1976 to 1978 he taught art at New England College in Henniker, New Hampshire.
Career
DePaola got his first book contract after graduating from Pratt, a job that illustrated a book called Sound. A short time later he published his book entitled The Wonderful Dragon of Timlin about a pink dragon that all people in the Kingdom of Timlin adored.
He spent a lot of time sharing his knowledge in the classroom, teaching in schools outside of Boston and California in the 1960s. In the 1970s, however, he returned to his home region of New England, taught art at Chamberlayne Junior College in Boston and worked at Colby-Sawyer College in New Hampshire. He taught, wrote, directed and designed sets and costumes for children's theater projects. He followed this position with a teaching position at New England College before retiring from full-time classes.
DePaola retired from full-time tuition in 1978 to devote his time to writing and illustrating books. dePaola gave illustrations for Maggie and the Monster Baby (Holiday House, 1987) by Elizabeth Winthrop.
Tomie dePaola Death Cause
DePaola died at the Dartmouth-Hitchcock Medical Center in Lebanon, New Hampshire, according to his literary agent Doug Whiteman. He was seriously injured in a fall last week and died of surgery on 30th March 2020.
Author Lin Oliver mourned his loss, tweeting that "He was a creator of beauty and a beloved friend."
New Hampshire Governor Chris Sununu made a statement and praised dePaola as "a man who brought a smile to thousands of Granite State children who read his books, cherishing them for their brilliant illustrations."
Tomie dePaola Biography

Name
Tomie dePaola
Birth Name
Thomas Anthony dePaola
Birth Date
September 15, 1934
Aged
85 Years
Death
March 30, 2020
Birth Place
Meriden, Connecticut, United States
Nationality
American
Profession
American Writer
Religion
Christianity
Sun sign
Virgo
Hobbies
Cooking, Reading, Gardening, Traveling, Watching movies, Shopping

Tomie dePaola Height, Weight and Body Measurement

Height
in feet inches – 5' 6" – in centimeters – 170.6 cm Approx
Weight
in Kilograms – 72 kg – in Pounds – 158.7 lbs Approx
Chest Size
42 Inches
Waist Size
34 Inches
Biceps Size
16 Inches
Shoe Size
8 (US)
Hair Color
White
Eye Color
Brown
Body Type
Average
Sexual Orientation
Straight

Qualification/Education

School
High School
College
California College of the Arts, Pratt Institute

Family

Father
Joseph DePaola
Mother
Florence DePaola
Sister
Judie DePaola and Maureen DePaola
Brother
Joseph DePaola

Tomie dePaola Affairs (Relationship Status)

What was Tomie dePaola marital status? (single, engaged, married or divorced)
Single
How many children did Tomie dePaola have?
–
Tomie dePaola Gay?
Yes
Who was Tomie dePaola wife?
–
Awards And Honors
DePaola has received numerous awards, including the Smithsonian Institution's Smithson Medal, the University of Minnesota Kerlan Prize, the Catholic Library Association's Regina Medal, and the Sarah Josepha Hale Award, a prestigious written award from a New Zealander.
In 1990 he was also the American nominee for the international Hans Christian Andersen Award in Illustration. The American Library Association named Strega Nona a Caldecott Honor Book and 26 Fairmount Avenue a Newbery Honor Book. In 2011 he was a laureate of the Children's Literature Legacy Award (called Laura Ingalls Wilder Award until June 2018) for "a substantial and lasting contribution to children's literature". In 2012 he received the Lifetime Achievement Award from the Society of Illustrators Original Art Show.
The University of Connecticut, Georgetown University and the Pratt Institute have among others awarded him an honorary doctorate. The Pratt Institute called him "one of the 125 best Pratt icons of all time" in 2012. In 1999 Tomie was chosen for the New Hampshire Governor's Arts Award of Living Treasure.
Tomie DePaola Net Worth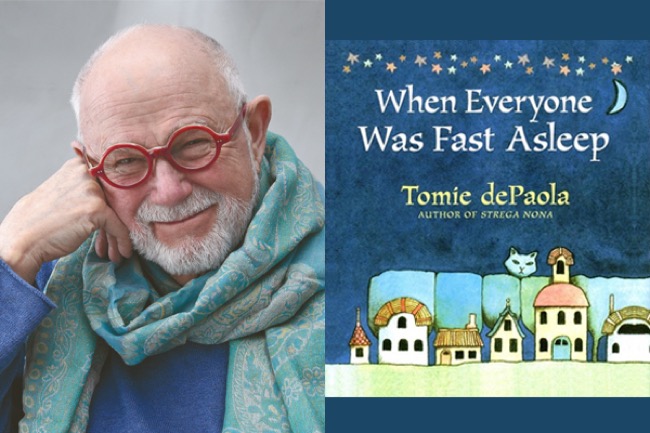 Whether he wrote his popular Strega Nona series, taught in an art and theater department at college or sang on stage and danced tap dancing, the 85-year-old Tomie dePaola can boast a rich and varied CV that goes back to a dream whom he had as a four-year-old child. Currently, the exact net worth of Tomie dePaola cannot be stated due to insufficient resources.
Trivia: Fast Facts About Tomie dePaola
Born in Meriden, Connecticut on September 15, 1934.
Died in Lebanon, New Hampshire on March 30, 2020.
Attracted to art at the age of four.
The first published book that illustrated dePaola was a 1965 volume in the Coward McCann series "Science is what and why": Sound, written by Lisa Miller.
The first one that he wrote and illustrated was The Wonderful Dragon of Timlin, published by Bobbs-Merrill in 1966.
Education: Pratt Institute, California College of Arts & Crafts
Awards and Honors: Caldecott Honor Book Award (1976), New Hampshire Governor's Arts Award (1999 Living Treasure), Kerlan Award
Favorite Holiday: Christmas
Hobbies: Cooking, Reading, Gardening, Traveling, Watching Movies, Shopping
Favorite book as a child: HITTY, HER FIRST HUNDRED YEARS, by Rachel Field
Favorite book as an adult: KRISTIN LAVRANSDATTER, by Sigrid Undset