Johnny Depp's libel suit against Amber Heard keeps going. The actor sued the actress, who is his ex-wife, after a publication he made in The Washington Post, in which, without mentioning Depp's name, he claimed to be a victim of domestic and sexual violence.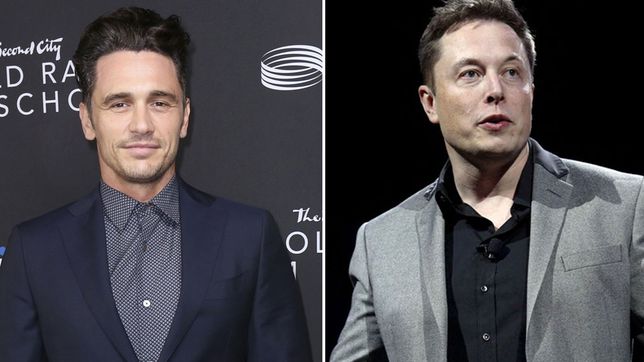 The actor has stated on several occasions that said piece, which implied that he was the one who violated Heard, affected his acting career, for which he is seeking $50 million in damages.
Over the weeks, various witnesses have come forward; Nevertheless, Two of the most anticipated will not testify in the trial: Elon Musk and James Franco.
Elon Musk and James Franco will not testify in the trial of Johnny Depp Amber Heard
Some sources told The Independent that neither Musk nor Franco will take the stand when Heard's legal team begins its defense next week. Informants gave no reason for his absence.
The richest man in the world and the actor were named by Heard's legal team on their list of potential witnesses, and both were expected to appear via video link.
Heard began dating the Tesla founder following her split from Depp in May 2016, but they parted ways in August of the following year. Meanwhile, Franco was a close confidant of the actress, with whom Depp suspected him of being unfaithful.
Under Virginia law, non-residents of the state cannot be required to attend proceedings in the Fairfax County Circuit Court, either in person or via video link. However, if a witness decides not to participate, the lawyers can use their statement as evidence, if it exists.
In court this week, Depp's former agent, Christian Carino, confirmed that Musk and Heard were in a relationship. It was also revealed that Musk covered nearly half of Heard's $1.3 million donations to the American Civil Liberties Union after she pledged to give her divorce settlement to charity.