Johnny Depp's libel trial against Amber Heard continues. In the middle of the case, users on social networks have recalled the actor's past relationships, being the one he had with Kate Moss one of the most remembered. We tell you how the relationship between the two began and how long they lasted together.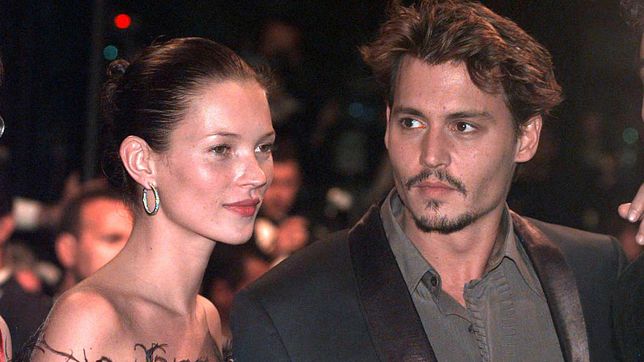 When did the relationship between Johnny Depp and Kate Moss start and how long were they together?
Depp and model Kate Moss were together from 1994 to 1997. Vanity Fair columnist George Wayne featured them at Cafe Tabac, a New York hangout. At the time, he was 31 and Moss was 20. "I knew from the first moment we spoke that we were going to be together," said the model, according to People.
The high-profile couple traveled all over the world depending on where they worked and were never shy about showing their affection for each other in public. However, they were also the protagonists of heated discussions.
The most relevant is one that ended with Depp being arrested. At 5:30 a.m. on September 13, 1994, the actor was arrested for criminal mischief at New York's Mark Hotel for allegedly vandalizing his hotel room.
Police found Depp "in a state of possible intoxication" and Moss unharmed. A judge dismissed the charges, but Depp had to pay more than $10,000. Neither Moss nor Depp has spoken publicly about that evening.
In a 1998 interview with Hello! made after the break, Depp said it was "horrible" to live with him and took responsibility for the end of the relationship: "I am the one who has to take responsibility for what happened. It was hard to get along with me, I let my job get in the way and didn't give it the attention I should have." he pointed.
For her part, Kate Moss told Vanity Fair in 2012: "There's no one who could really take care of me and Johnny did, that's what I missed afterward. I really lost someone I could trust.". Although Moss doesn't talk much about his personal life, he said that after the breakup, he was sad for a long time.