After a week of recess, last Monday the trial of Johnny Depp against his ex-wife Amber Heard was resumed. Depp took the actress to trial in the Fairfax County Circuit Court in Virginia, to determine if he was defamed by a 2018 publication by Heard in The Washington Post, in which he claimed he was a victim of domestic violence.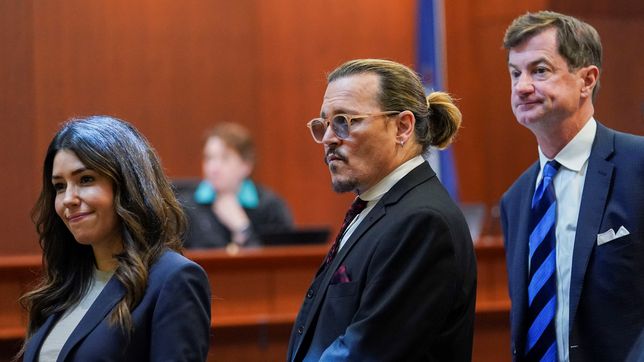 After several weeks of the trial, the witnesses continue to present their statements and are questioned by Heard's legal team and Depp's defense team made up mainly of Camille Vasquez and Ben Chew.
Who is Ben Chew? Johnny Depp's other lawyer in his trial against Amber Heard
The legal team of Brown Rudnick which represents Depp consists of nine different people, but his main lawyer is Ben Chew.
According to the firm's website, Benjamin Chew is a member of the American College of Trial Lawyers. (ACTL), the most prestigious society of senior trial lawyers in the United States.
"Ben is a multi-faceted litigator who represents clients in complex commercial litigation and arbitration in the District of Columbia, Maryland, Virginia and throughout the United States and internationally" points out the site.
Chew handles various business disputes including corporate governance, breach of fiduciary duty, defamation, intellectual property, government contracts, breach of contract, class action lawsuits, partnership disputes, derivative shareholders and other corporate governance actions, international disputes, health care, energy, environment, liability products, real estate, bankruptcy, employment, insurance law, fraud, among others.
Ben successfully prosecuted two Johnny Depp fiduciary breach cases in Los Angeles. She also represented Cher in several cases, including two involving the Academy Award nominee Edith and Eddie.
Ben is fluent in Spanish and is part of the team that represents the Puerto Rico Financial Oversight and Management Board in pending bankruptcy proceedings, and has litigated for Dominican, Ecuadorian, Guatemalan, Nicaraguan, and Panamanian clients in the US.
Here you can consult his complete biography, cases, education, publications, and awards.