This Thursday, June 9, Britney Spears and Sam Asghari tied their marriage ties in an intimate ceremony at the home of the princess of pop.
The couple got engaged in september 2021 and today finally They walked towards the altar. However, what would be a special day for the couple, It ended marked by the drama of Britney's ex-partner and first husband, Jason Allen Alexander.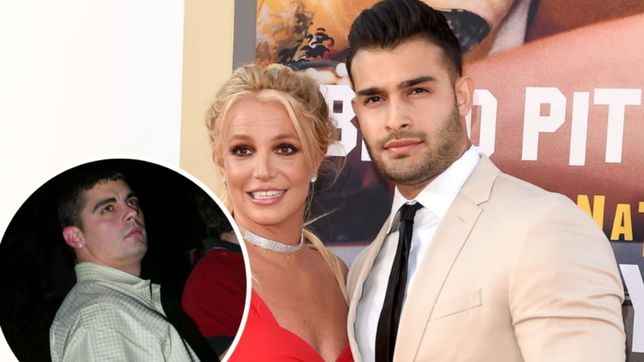 Alexander, 40 years old, surprised all the guests and followers of the artist when she was present at the ceremony of her ex-partner but, as expected, it was not well received.
Ex-husband of Britney Spears breaks into her wedding… And broadcasts it on Instagram!
The man broke into the actress's residence in Thousand Oaks and began broadcasting the preparations through a live posted on his official Instagram account.
Subsequently, He was questioned by the event's security team, assuring that Britney herself had invited him to the celebration. The transmission cut off just at that moment. Next the video.
LEAVE BRITNEY ALONE https://t.co/pmmBaDWmw3

— Hunter Schwarz (@hunterschwarz) June 9, 2022
Once he live stream by Alexander went viral, TMZ announced that three patrols and a fire truck arrived at the scene and later revealed images of Alexander on the floor after being tackled by police elements and removed from the property.
A source close to the event revealed exclusively for the Daily Mail that "everything happened very fast".
"Three police cars just showed up and screeched up the driveway. We were all trying to find out what had happened, especially, after we saw a fire truck leave", express.
Britney Spears and Sam Asghari They marry after six years of relationship.