Kourtney Kardashian and Travis Barker! prepare to celebrate their third wedding!
After making a "practice" wedding in Las VegasNevada, and uniting marriage ties officially in the courts of Santa Barbara, California last weekend, Kourtney and Travis prepare for a third nuptial celebration.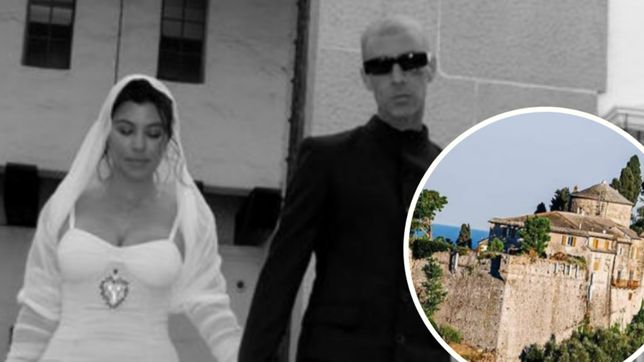 Currently, the couple is in Italy, Where will the celebration take place? which will have the presence of the entire Kardashian – Jenner clan, as well as other close relatives and close friends of the couple.
Kourtney Kardashian and Travis Barker will marry in a castle
According to the American tabloid TMZ 'Kravis' – as their fans call them – will celebrate this third union in a luxurious and historic castle located on a hill with spectacular views of the bay of Portofino in Italy.
The foundations of the castle were initially built in 1425 and they were finished more than a century later. The place went from being a military fortress to become a house museum with luxurious rooms and views of the bay. Travis and Kourtney rented the whole place for four days.
The couple is estimated he spent about $22,536 on the venue's rent alone.
Kravis: There will be the fourth wedding in Los Angeles!
Bearing in mind that only close friends and relatives of the couple will attend the wedding in Italy, Kravis plans a fourth big celebration in Los Angeles, California.
According to information leaked by TMZ, the couple will have a fourth reception in Californian lands to celebrate their union surrounded by other friends and acquaintances.