UNITED STATES-. Demi Lovato has entered a much more liberating new stage of her life and shows it in every step, especially in the creation of her eighth studio album, HOLY FVCK. On Thursday, June 9, the star appeared at The Tonight Show Starring Jimmy Fallon to talk about writing for her new album and shared her method for creating hit songs.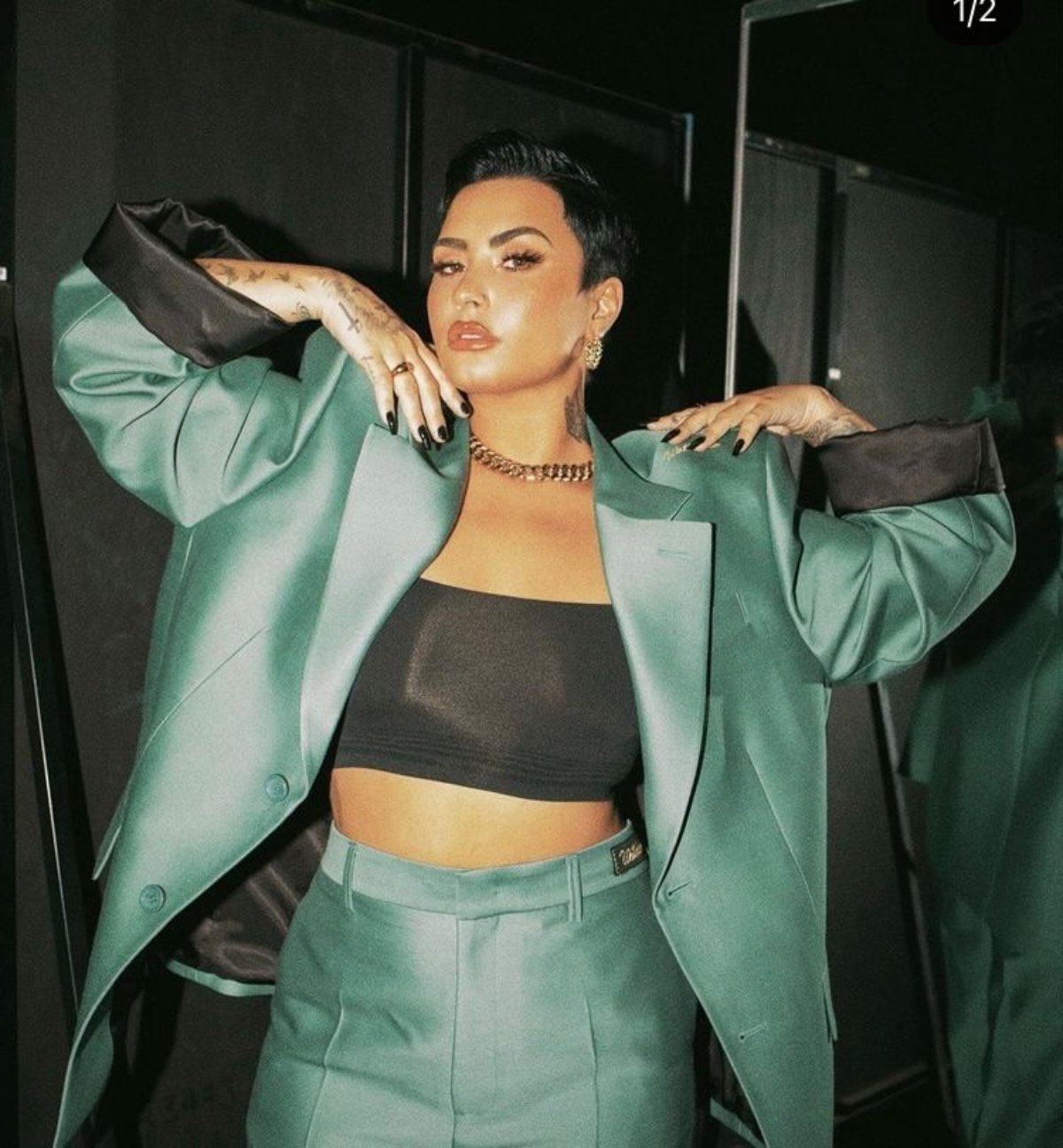 During her conversation with Fallon, Lovato revealed that a few years ago John Mayer shared with her a great method of songwriting, which she has used ever since. The revealing chat came about when the artists wrote a song together titled World of Chances for the Camp Rock star's second album, Here We Go Again from 2009.
"She said something about creating songs from song titles. She thinks that would be the most intriguing thing, so I took it and when I did my last two albums, I really learned how to write songs from song titles… That's how I write my music." Lovato. The star also talked about creating her new punk-rock single. Skin of My Teeth, inspired by her early career.
Demi Lovato is proud of her most recent work
"It's definitely a change of pace for me, but I'm also going back to my roots because that's what I started singing when I released my first album and my second album," Lovato explained in reference to her albums Don't Forget (2008) and Here We Go Again. The artist, who recently pointed out that "I have never been more sure of myself or my music", reaffirmed her words during the interview with Fallon.
"I've definitely been through a lot. That is no secret to the world. After going through more things last year, I came out of treatment again and realized that I really want to do this for myself, and I want to make the best album possible. Something that really represents who I am, and I think the best way to do it, and the easiest way to do it, and the most authentic, is to do it clean and sober, " Lovato said.